How Long Does an Oil Change Take?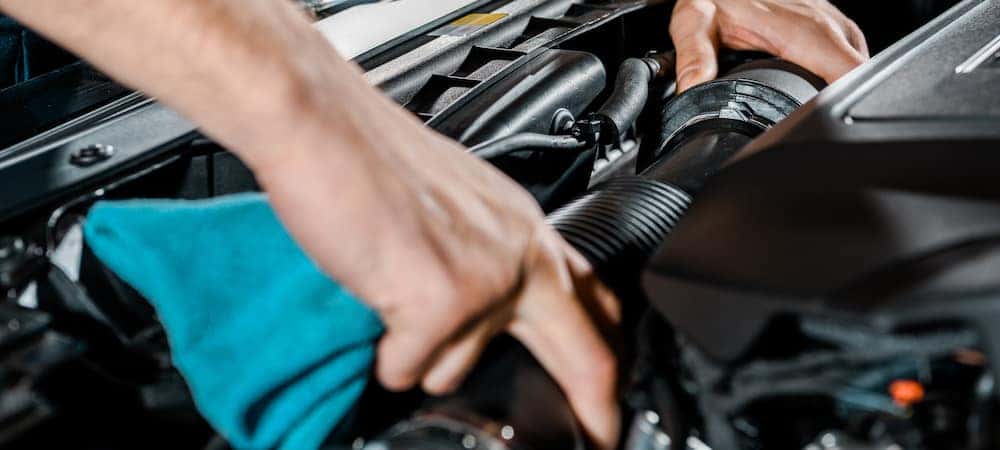 The typical oil change service at the
Nissan of Richmond service center
takes less than an hour. To better estimate your wait time, contact us to schedule an appointment online to reserve your spot and get back on the Glennallen and Mechanicsville streets in no time at all.
How Long Should an Oil Change Take If I Do It Myself?
While it costs less and normally takes less time to have the oil changed at the dealership, some like to do it themselves. If you decide to change the oil in your vehicle yourself, it could take over an hour for those not as experienced or under an hour for those who know how off the bat. In order to change the oil yourself, you'll need to get the right type of oil, which you can find in the owner's manual, a new oil filter, a new oil filter gasket, a rubber mallet, correctly sized wrenches, a jack, and wheel blocks.
More Oil Change Information
If changing the oil yourself isn't something that interests you, you can find plenty of benefits choosing to have your vehicle serviced with us at Nissan of Richmond including:
Our state-of-the-art service center and highly trained technicians
Advice to help you learn to have your oil changed every 3,000 miles, or for newer models, every 5,000 – 7,000 miles. For an accurate maintenance schedule, be sure to check the owner's manual.
We have rotating service specials and oil change coupons to help you save on services.
Check your owner's manual to see if your model requires synthetic or conventional oil. While synthetic oil typically costs more, it's sometimes required.
Visit Nissan of Richmond for an Oil Change!
Make the trip to our Nissan of Richmond service center near Glennallen for one of our qualified technicians to have a look at your vehicle no matter if you need an oil change service, new tires, or if the TPMS light comes on. Call us or contact us online to schedule an appointment today to get back on the roads, and on your way to the Richmond Raceway, in no time at all. Also, browse our service and part specials to help you save on both regular and unexpected maintenance services.
Service Specials at Nissan of Richmond
More Service Tips From Nissan of Richmond
The typical oil change service at the Nissan of Richmond service center takes less than an hour. To better estimate your wait time, contact us to schedule an appointment online to reserve your spot and get back on the Glennallen and Mechanicsville streets in no time at all. Schedule Service Contact Us How Long Should an Oil Change…

Learning how to check your transmission fluid is an essential skill for car owners to master as part of routine car maintenance. Just as important as a regular oil change, understanding how to check your transmission fluid on a regular basis can help prevent maintenance issues before they become serious. Simply follow these step-by-step instructions…

Many Mechanicsville drivers are doing well keeping up with their vehicle's regular maintenance schedules, but something that gets overlooked is having the spark plugs replaced. Most don't know when to have them replaced. This service is typically done every 30,000 miles, but this differs between models. Learn more about this service and how to know…